Blog
Check dam development in Bamyan, Afghanistan
10 September 2018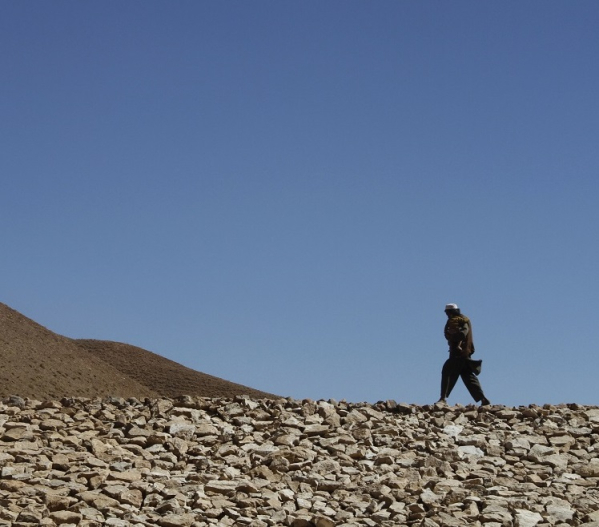 Afghanistan is one of the world's poorest countries and has been beset by decades of war. As part of international peace building and reconstruction efforts, the New Zealand and British Governments allocated funds for a multi-million-dollar programme to modernise and improve agriculture practices in Bamyan Province.
Bamyan is a remote, mountainous area in the country's central highlands, where poverty rates are high and agriculture is the main source of livelihoods. The Check Dam Project we undertook in the province as part of the overarching Agricultural Support Programme (ASP) from 2011 to 2017 is one our team is extremely proud of. It addressed acute water shortages in four districts, by overseeing the construction of 20 check dams and an irrigation canal, which allowed locals to hold back water during dry spells and introduce new crops.
The project team considered technical, social and economic criteria during site selection, including the availability of local resources and the level of support from various farming cooperatives and communities. Cooperatives suggested possible check dam sites based on their knowledge of the area, with guidance from project staff. Local labour was utilised at each project site, which created a sense of community ownership.
WATERING THE FUTURE
By Alan Pearson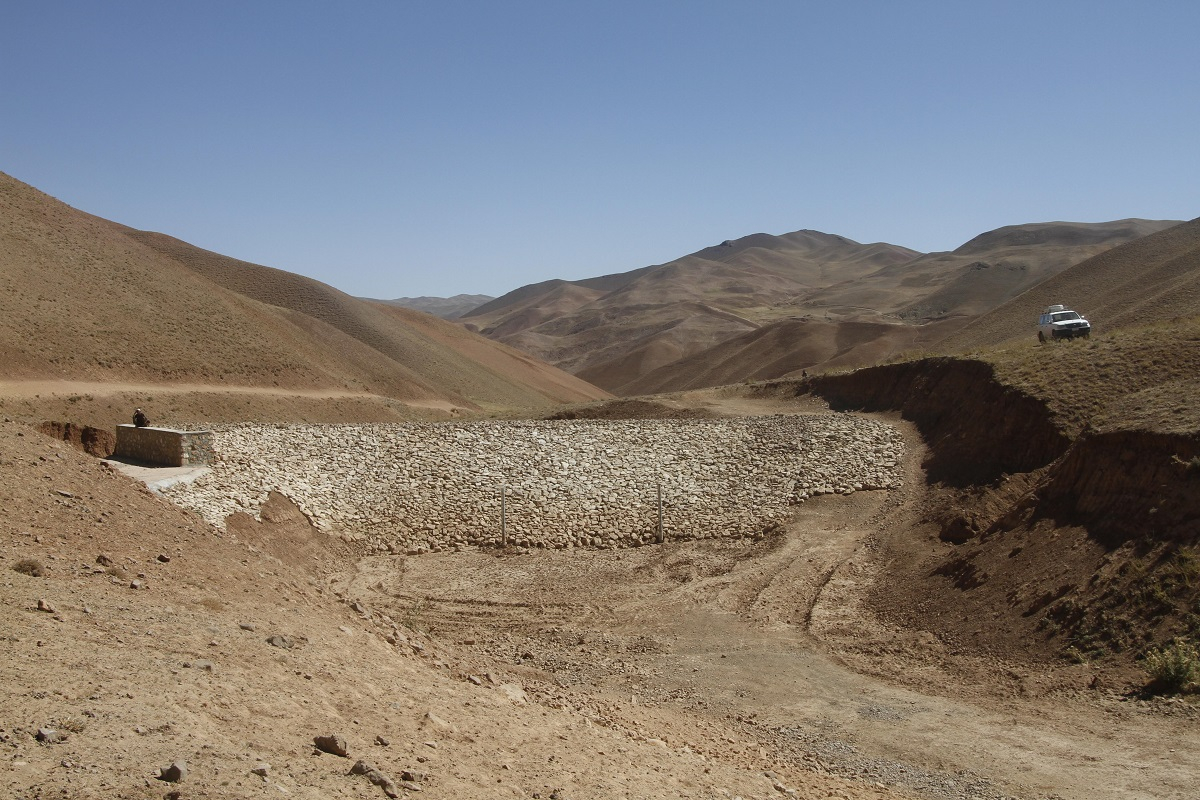 When I first arrived in Bamyan, I was struck by the geography and the challenges of that geography, particularly in relation to water. Bamyan sits high in the Hindu Kush and whilst the region is privy to significant amounts of water released from snow-capped mountains in spring, each year farmers face severe water shortages for the rest of the agricultural cycle. On average the region receives less than 125mm of rainfall a year.
It is common knowledge that water-stressed crops yield low returns, which puts pressure on farmers' livelihoods and potential income streams. Water availability – or lack of – can make the difference between having a reasonable harvest and total crop failure. Even in less extreme situations, it can have a large impact on crop yields, especially for wheat and potatoes, which are the main staple crops in Bamyan.
The Check Dam Project we undertook in Bamyan as part of the ASP was designed to address this. It involved improving irrigation capacity amongst several farming cooperatives in Bamyan Centre, Yakawlang, Panjab and Waras Districts, through the development of small dams and irrigation structures. While check dams do not usually allow water to be stored year-round, they enable farmers to store excess water released in the springtime for later use, rather than allowing it to escape, unused, out of the province and out of the country.
Everything our team did part of the ASP was based on the concept of a success model. In other words, even if it was small or limited in scale, each project was designed so that people can see how it works and replicate it. This is an approach we apply across all of our projects in developing countries – from Afghanistan to Fiji to Zambia.
We hope the 19 cooperatives involved in the Bamyan Check Dam Project, which are now responsible for the ongoing operation and maintenance of the dams, will continue to benefit from them in future.
DESIGNING FOR COLLABORATION
By Alpha Kennedy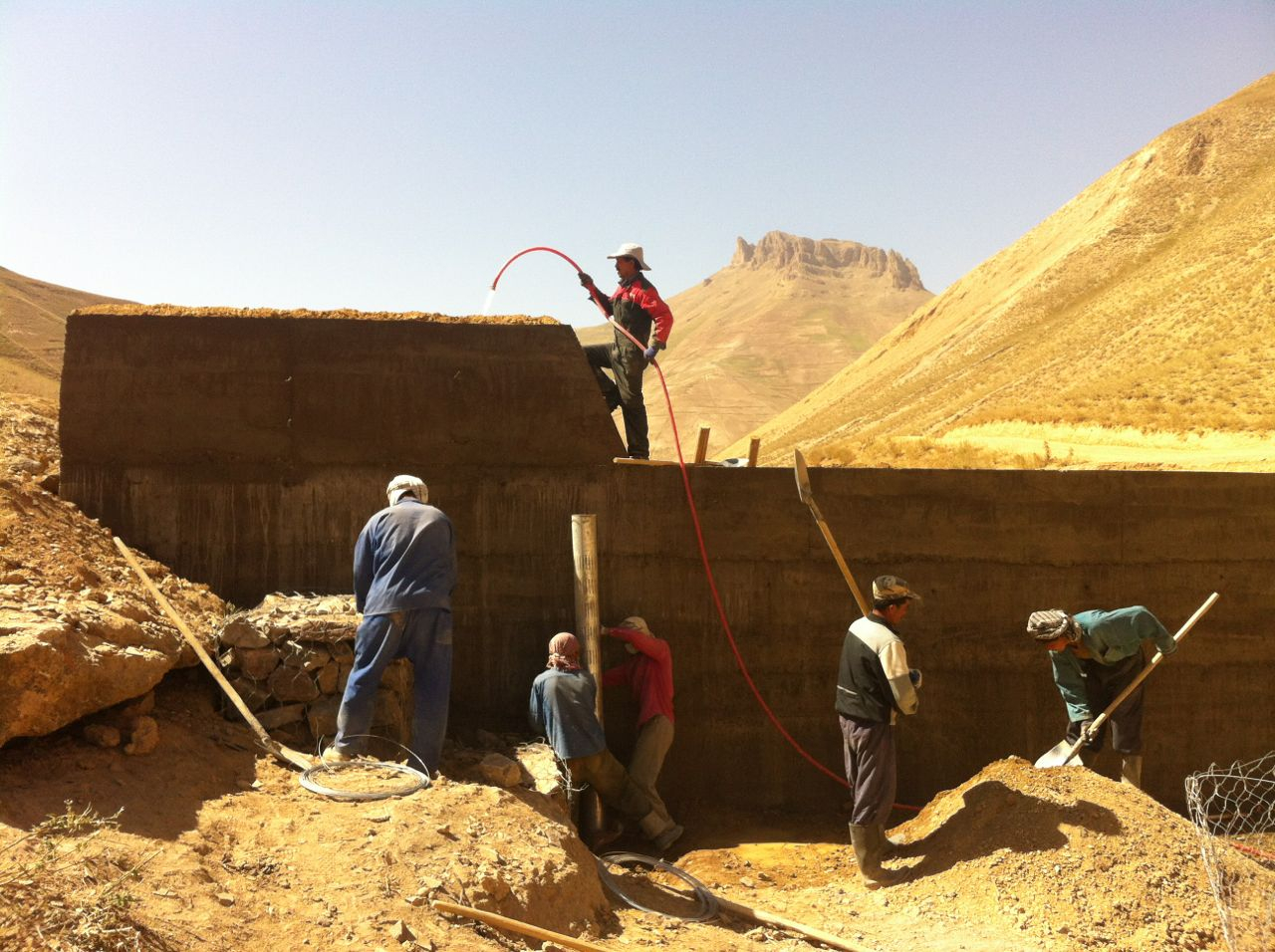 There has been a significant amount of aid delivered to Afghanistan over the last 14 years and consequently, several communities see aid as the only viable means of bettering themselves – or as a shortcut Some communities want projects to be high cost, high spec and entirely handled by foreigners.
We addressed this challenge with a strong community engagement programme, which helped develop a sense of ownership. We developed low-cost dams – between US$9,000 and US$14,000 each – that could be easily replicated. The cost is not a lot when compared to other aid and development projects in the Bamyan region.
Our approach involved building two test dams in 2013 to gauge the overall community response to the project – one in Sabzak Valley and the other in Dahane Shorab. The response was overwhelmingly positive. The remaining 18 check dams were built in 2014 using stones, gravel, cement and local labour.
Communities were required to invest in the Check Dam Project through manpower, time, problem solving and by giving up local resources. If there was a quarry nearby, they were asked to provide stones at no cost. In total, 19 cooperatives were involved in the construction phase for the Check Dam Project and over 1,380 household members were beneficiaries., not including the canal.
In Afghanistan, a lot of projects don't finish on time. In fact, the vast majority run over time. The Check Dam Project finished two months ahead of time – a testament to the team that worked on it and the locals' willingness to get involved.
KHAWAL DOWNSTREAM IRRIGATION PROJECT
By Anna Pearson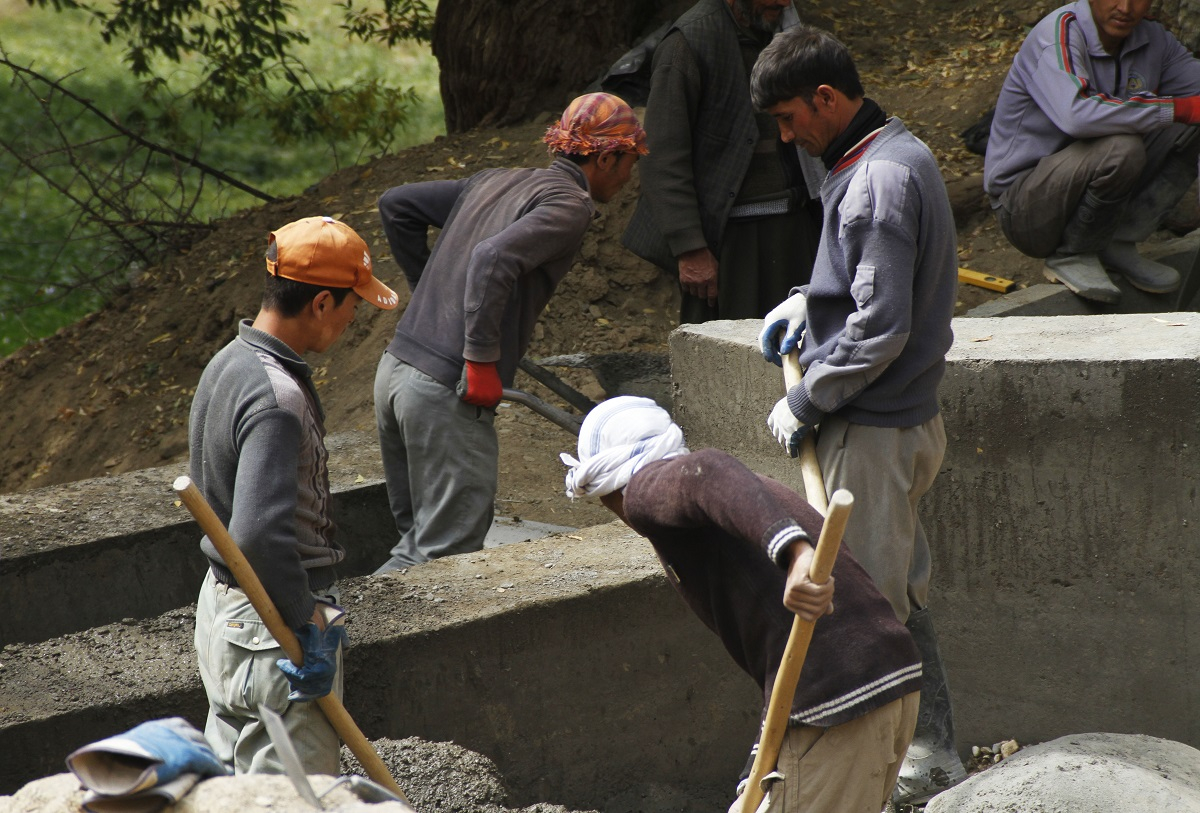 The Khawal Downstream Irrigation Project aimed to improve water efficiency for the Komail cooperative, made up of six villages and 510 household members, which lacked an effective structure to deliver water along winding, difficult terrain.
An existing 3.6-kilometre, hand-dug irrigation canal was unlined and seepage losses were resulting in less than a trickle of water at the end. Villagers lacked an effective structure to deliver and crops just one kilometre from the intake were experiencing significant water stress.
The Khawal Downstream Irrigation Project involved the construction of a new, 3.6km trapezoid concrete channel, along the existing canal route. The project was completed in 2014 and the Komail cooperative is responsible for its ongoing operation and maintenance. The channel's concrete turnouts allow efficient water use and its pedestrian crossing points protect the structure's integrity.
It also features 22 dedicated washpoints along the length of the canal, which were included at the suggestion of local women who saw the need for a designated spot where dishes and clothes could be washed. These washpoints also serve as social enabler as they allow women to gather in a safe place to socialise informally.
An enduring legacy
By Angus Davidson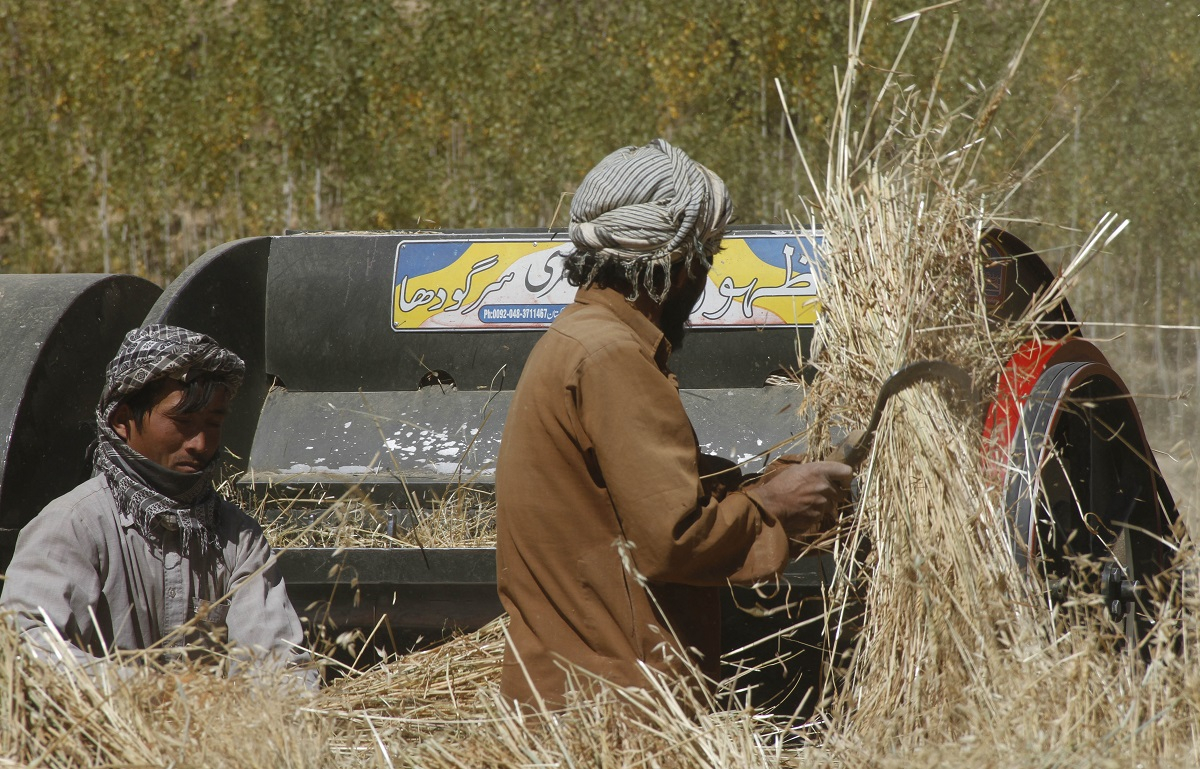 Both the Check Dam Project and Khawal Downstream Irrigation Project had several intended short-term outcomes – from improved crop yields, irrigation capacity and groundwater recharge to better management of salt leaching, increased living standards and social cohesion.
In all cases, the projects delivered greater capacity to store water than already existed. In many cases, the cooperatives that benefited from the dams previously possessed no existing capacity to store water and relied solely on the natural ebb and flow of snowmelt and springs.
Increased irrigation capacity allowed some farmers to add new varieties of crop, such as potatoes, corn and sunflowers, which allowed them to generate higher cash returns. Revenue increases from the addition of new crops and improved yields for existing crops translated into significant social and economic benefits for beneficiary cooperatives, with additional income improving overall living standards.
Throughout the duration of the project beneficiary cooperatives were also quick to utilise the finished sites for livestock watering. But there was an even greater vision at play than simply achieving short-term outcomes.
The longer-term goal of the Check Dam Project, along with the Khawal Downstream Irrigation Project, was to develop and demonstrate methodologies that communities could use to build similar structures themselves – thereby replicating the benefits of better water management on a wider scale.
The full evidence of the dams' benefit will be realised in years to come, but already it is shown that small irrigation structures can have an enormous impact on remote farming communities and truly represent value for money.
From the Mountains to the Fields – Dam Development in Bamyan, Afghanistan is available online here.