News
Inaugural potato festival celebrates valuable crop in Afghanistan
27 September 2017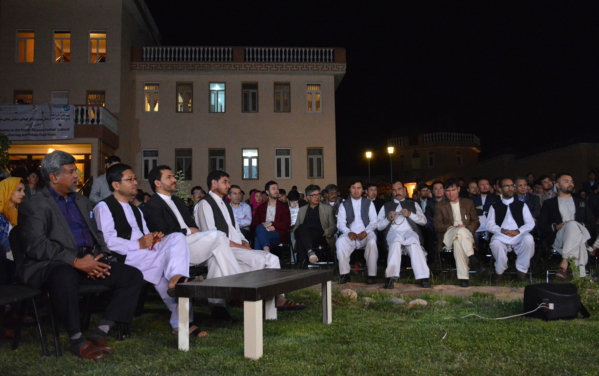 The humble potato is enjoying heightened attention in Afghanistan following Bamyan Province's inaugural Potato Blossom Festival.
The two-day event drew 400 people to the province in July 2017, including Afghanistan's Minister of Agriculture, Irrigation and Livestock, Assadullah Zamir, and Sri Lanka's Kabul-based Ambassador Gagan Pulasthi Bulathsinghala.
Bamyan produces 60 per cent of Afghanistan's potatoes and is home to the country's only commercial potato packhouse.
More than 80 per cent of the province's population depends on agricultural production and potatoes are the main cash crop.
The Potato Blossom Festival was initiated by Bamyan locals as a way of encouraging the potato market through new connections, celebrating nature's bounty and showcasing new potato recipes.
Invitations to the festival were extended to potato producers from other regions, as well as exporters, processors, researchers, artists, photographers, dignitaries and media.
Bamyan is well-placed to produce high quality potatoes due to its high altitude, fertile soils, availability of irrigation water, dry summers and cold winters.
On-farm potato production has improved substantially in the region in the last six years through technical support provided by the New Zealand-funded Afghanistan Agricultural Support Programme (ASP).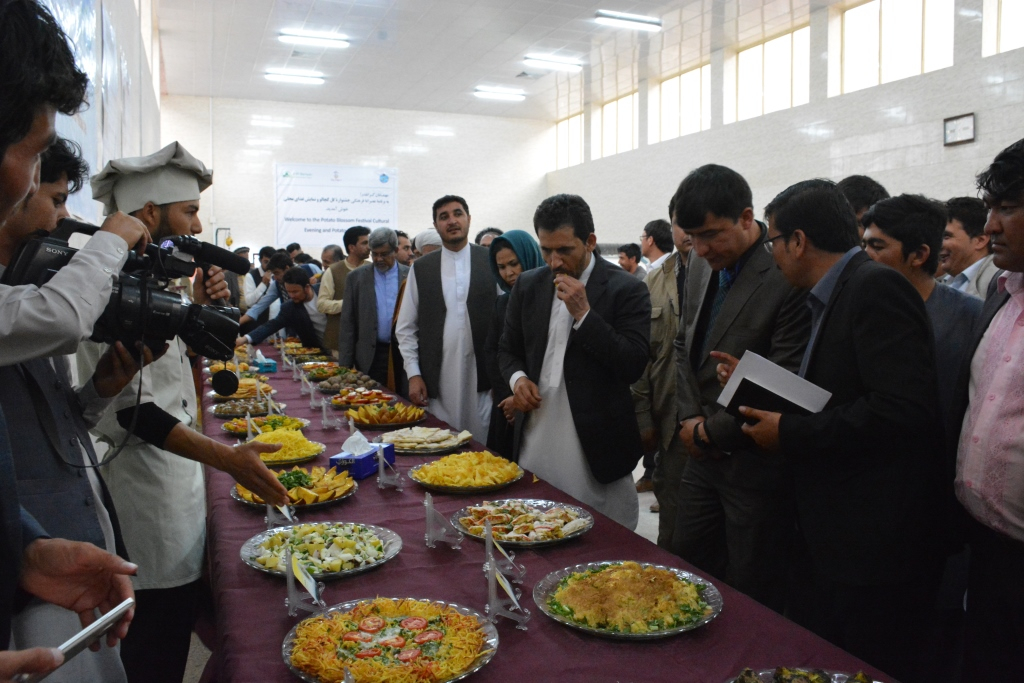 The festival programme included a visit to the successful Bamyan Gold Potato Packhouse, which seeks to improve farmer returns primarily by storing potatoes so they can be sold when the market is advantageous.
The packhouse was constructed in 2013 with financial input from local farmer cooperatives and the ASP.
It has a storage capacity of 600 metric tonnes as well as ventilation and racking systems to reduce losses.
An on-site packing enterprise helps by grading, sorting and packing farmers' produce so it can be marketed as a premium product – processing up to eight tonnes of potatoes an hour.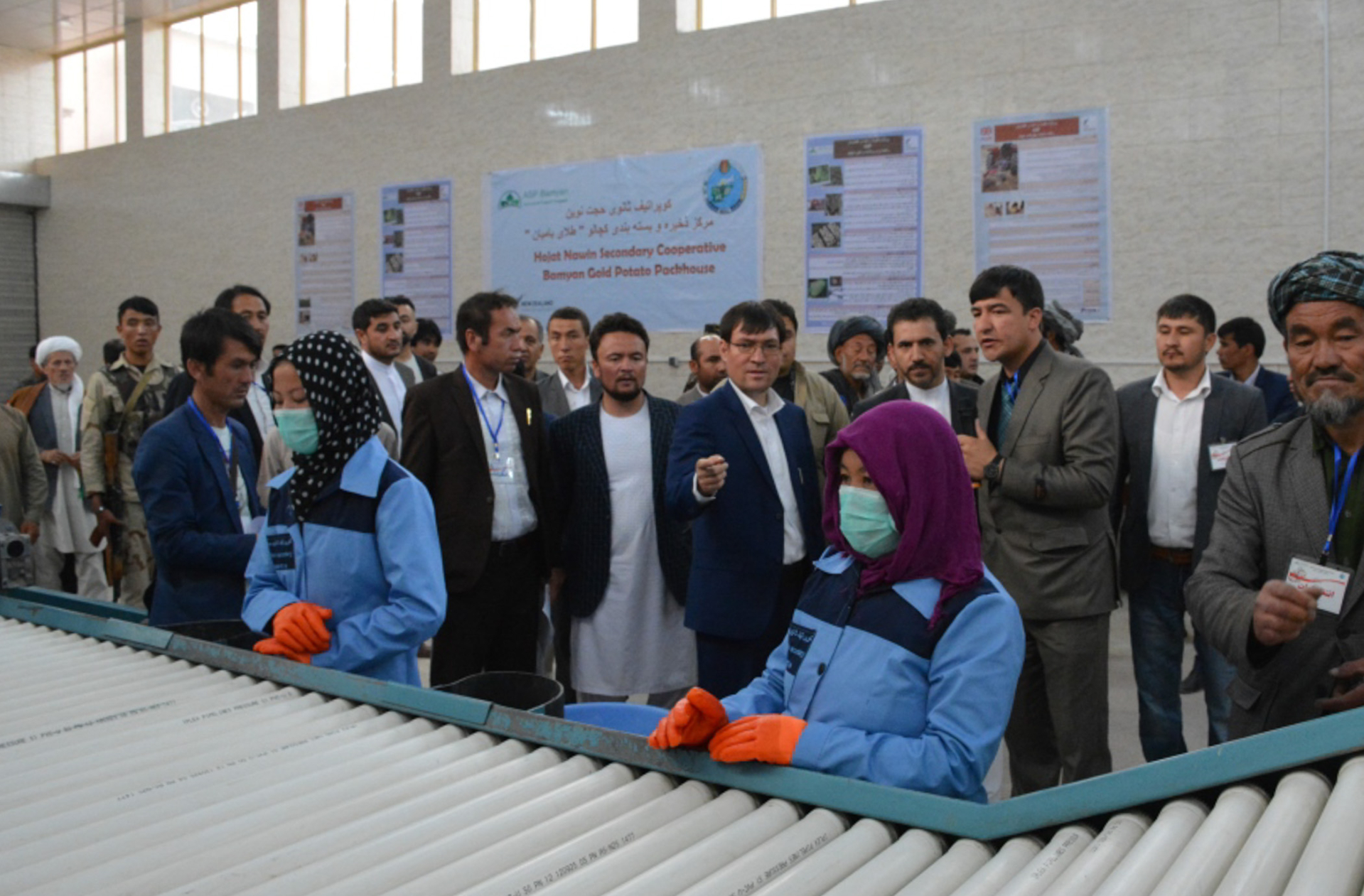 Another highlight of the Potato Blossom Festival was a cultural evening and potato food show held at the prestigious Highland Hotel, where 30 types of potato recipes were presented – both local and international.
"It was wonderful to see the excitement around the different recipes on display. We witnessed a renaissance of some forgotten traditional recipes as well as some additional creativity by local chefs," says ASP Operations Manager Alpha Kennedy.
"Nangarhar has an Orange Blossom Festival, Daikundi has an Almond Blossom Festival and Kandahar has a Pomegranate Blossom Festival. It is great to see a similar celebration of Bamyan's agricultural heritage."
The ASP is being implemented by Kohe Baba Consultancy Services under contract to Prime Consulting International Ltd.