Blog
A viable alternative to opium production?
11 September 2016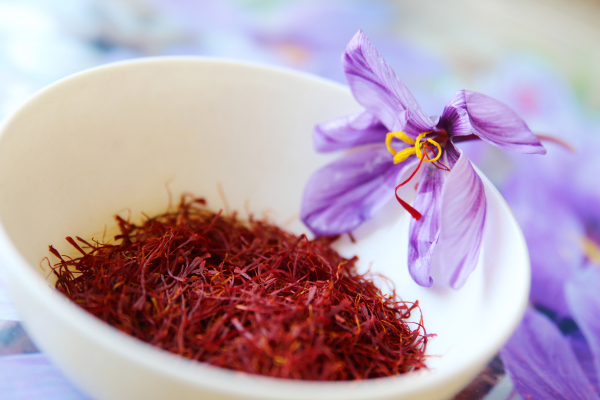 Is the world's most expensive spice a viable alternative to opium production in Afghanistan? Government officials hope so.
According to VOA, a multimedia broadcaster funded by the United States Government, Afghanistan produces more than 80 percent of the world's illicit opium, which experts believe fuels the Taliban insurgency. BBC News says the country has now completely eclipsed the so-called Golden Triangle as the hub of world opium production.
But levels of poppy cultivation fell for the first time in six years between 2014 and 2015 – from 224,000 hectares of land under cultivation to 183,000, according to statistics from the United Nations Office on Drugs and Crime. The reduction was partially attributed to better cooperation between enforcement agencies and Afghan policy makers.
David Mansfield, an independent researcher who has conducted in depth fieldwork in rural Afghanistan for 18 years, said it was due to "repeated crop failure that has plagued the former desert areas of southern and south-western Afghanistan". This was backed up by detailed research and geospatial analysis, Mansfield said.
Whatever the reason, the Government of Afghanistan now wishes to gain further ground. The aim is to improve rural employment and social welfare through increased production of another, more licit crop – saffron.
Experts believe saffron has been grown in Afghanistan for the past 2,000 years. The British Afghan Chamber of Commerce and Industry says it is now grown in more than 26 provinces throughout the country, employing over 1,300 farmers.
Annual global saffron production is around 300 tonnes, of which Iran is estimated to produce about 90 per cent. Afghanistan's contribution of saffron to the world market is insignificant; however, production has increased significantly over the past several years – and it pays.
Gross margins from poppy production were reported to be about USD 2,900 per hectare in 2014, with prices falling over the past several years, according to the Afghanistan Opium Survey. Prime Consulting International Ltd estimates gross margins from saffron production to be five to 10 times those of poppy on a per hectare basis. "This is a niche industry, but a highly valuable one," says company chairman Dr Alan Pearson. Afghan saffron has even been declared the world's best.
In June, the Government of Afghanistan adopted a national plan to increase annual saffron production from about four tonnes to 14 by 2021. The announcement followed the signing of an agreement regarding the production and export of Afghan saffron to China.
There are plans to scale up production in Herat Province, which is already the top producer with about 212ha of land under cultivation, and to experiment with cultivation in Kabul. According to the Ministry of Agriculture, the country has capacity to produce 70 tonnes annually, which would generate $200 million.
In Herat Province, agricultural development work is underway that involves training male and female farmers, providing farming inputs such as urea, di-ammonium phosphate, marketing activities and the upgrade of processing, drying and packaging facilities.
The work is being facilitated by the Comprehensive Agricultural and Rural Development Facility (CARD-F), which is co-funded by the United Kingdom Department for International Development and the Danish International Development Agency.
Prime Consulting International Ltd is supporting the work with technical advisory services under sub-contract to United Kingdom-based consultancy firm Atos Consulting.