Blog
Improving the lives of dairy farmers in Zambia
6 July 2016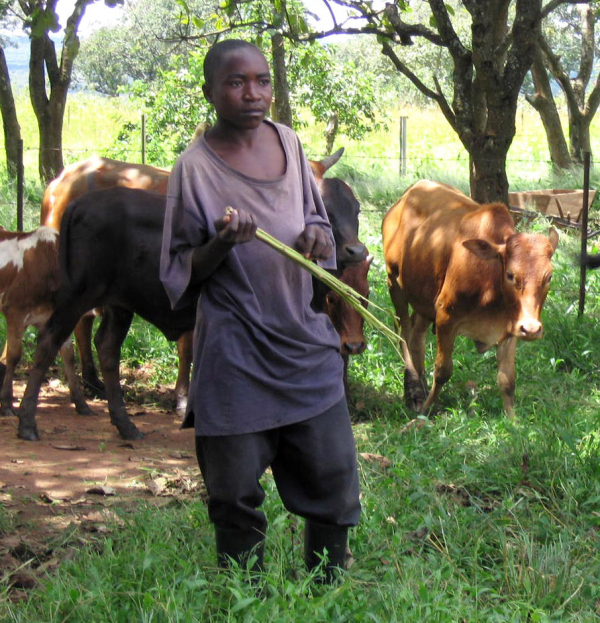 A five-year project is drawing on New Zealand experience to improve the lives of dairy farmers in Zambia.
Prime Consulting International Ltd has partnered with NIRAS Sweden AB to design the dairy support project, which is funded by New Zealand's Ministry of Foreign Affairs and Trade (MFAT).
The overall aim is to improve the productivity and profitability of smallholder dairy farmers in Zambia, where an estimated 300,000 households own cattle and produce milk using traditional methods.
This will be achieved by increasing livestock productivity and milk production through a holistic approach to farm and value chain improvements.
Prime and NIRAS believe a holistic approach to developing the smallholder dairy value chain underpinned by a dedicated farm extension service will help smallholder farmers link into the commercial milk-processing value chain, which will improve household incomes overall.
According to the Dairy Association of Zambia, there are already approximately 5,000 dedicated smallholder dairy farmers in the country who are producing milk for the formal market using local breeds as well as pure and cross-breed dairy cattle. This is in addition to emergent and commercial farmers.
The main milk producing regions are Lusaka, Copper Belt, Central and Southern Provinces. Women play a major role in the industry, however they often lack support, such as up-to-date market information and finance for equipment to process their milk.
In June, the design team for the dairy support project spent four weeks in Zambia undertaking an in-country review. This involved interviews with government and key dairy stakeholders, field visits and stakeholder workshops.
Project team leader Angus Davidson, of Prime, said while the Zambian dairy industry had grown from a very small base to one with a market for milk products in the last twenty years, it remained in a fragile state.
"What is needed now is improve both the quality and volume of milk to meet the needs of a growing local and increasingly discerning market. The mission team has developed several options to achieve this outcome and will now work with MFAT and Zambia's Ministry of Fisheries and Livestock (MFL) to develop an agreed approach to the programme design," Mr Davidson said.
NIRAS has prior experience in Zambia from implementing a USAID-funded smallholder dairy industry development programme that ran from 2007 to 2011 and resulted in a significant increase in milk supply from smallholder producers.
Prime is drawing on experience from four years of intensive work with smallholder farmers as part of its Afghanistan Agricultural Support Programme (ASP) as well as its work implementing a dairy training programme in Malaysia and building capacity of smallholder farmers, farmer associations and local extension providers in the Caribbean.
A spokesman for MFAT told AgriHQ that New Zealand's reputation for high-quality dairy production had "resulted in African countries such as Ethiopia and Zambia requesting specialist support to help develop their own dairy industries".
Mr Davidson said local stakeholders such as MFL, dairy cooperatives and processors would be at the centre of both project design and implementation.
Specific locations would be chosen to pilot new approaches to dairy farming, demonstrating value and allowing the transfer of "know-how", he said.
"It is envisaged the results of this project will help inform improved dairy practices throughout the country."