Blog
Get to know our team on the ground in Afghanistan
3 June 2020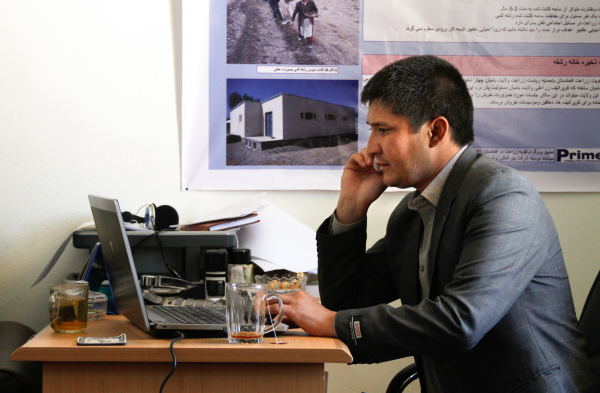 Prime Consulting International Ltd was thrilled to secure its first large-scale international development assignment in Bamyan, Afghanistan in 2011. The six-year Afghanistan Agricultural Support Programme (ASP) set the company on a rewarding new path. Almost a decade later, four members of the ASP are still with the Prime Group – now based out of the Koh-e-baba Consultancy Services (KCS) office in Kabul and in Mazar-i-Sharif. Sayed Dawood Mosavi, Sayed Mohammad Amin, known as 'Amin Bamyani', Abdul Zahir Aryaan and Rohullah Alavi share their journey as members of #TeamPrime.
Right: Sayed Dawood Mosavi in his ASP office in the Bamyan Directorate of Agriculture, Irrigation and Livestock building in 2014.
Sayed Dawood Mosavi, the President of KCS in Kabul, has a diverse and impressive CV dating back to 1995 when he was a part-time shopkeeper with his father aged 12.
During the Taliban regime, Dawood taught other youngsters in his village in Bamyan Province and traded sheep, goats and cattle. From 2001 to 2010, he worked for a string of NGOs and government offices in various roles, including NATO and Catholic Relief Services. His roles spanned information technology, human resources and monitoring and evaluation.
All along the way, from 1995 to today, Dawood remained involved in trading, procurement, construction and property businesses. He also gained a Master of Business Administration degree from Payame Noor University (Tehran), majoring in marketing, and a Bachelor of Agricultural Science from Kabul University, majoring in agronomy.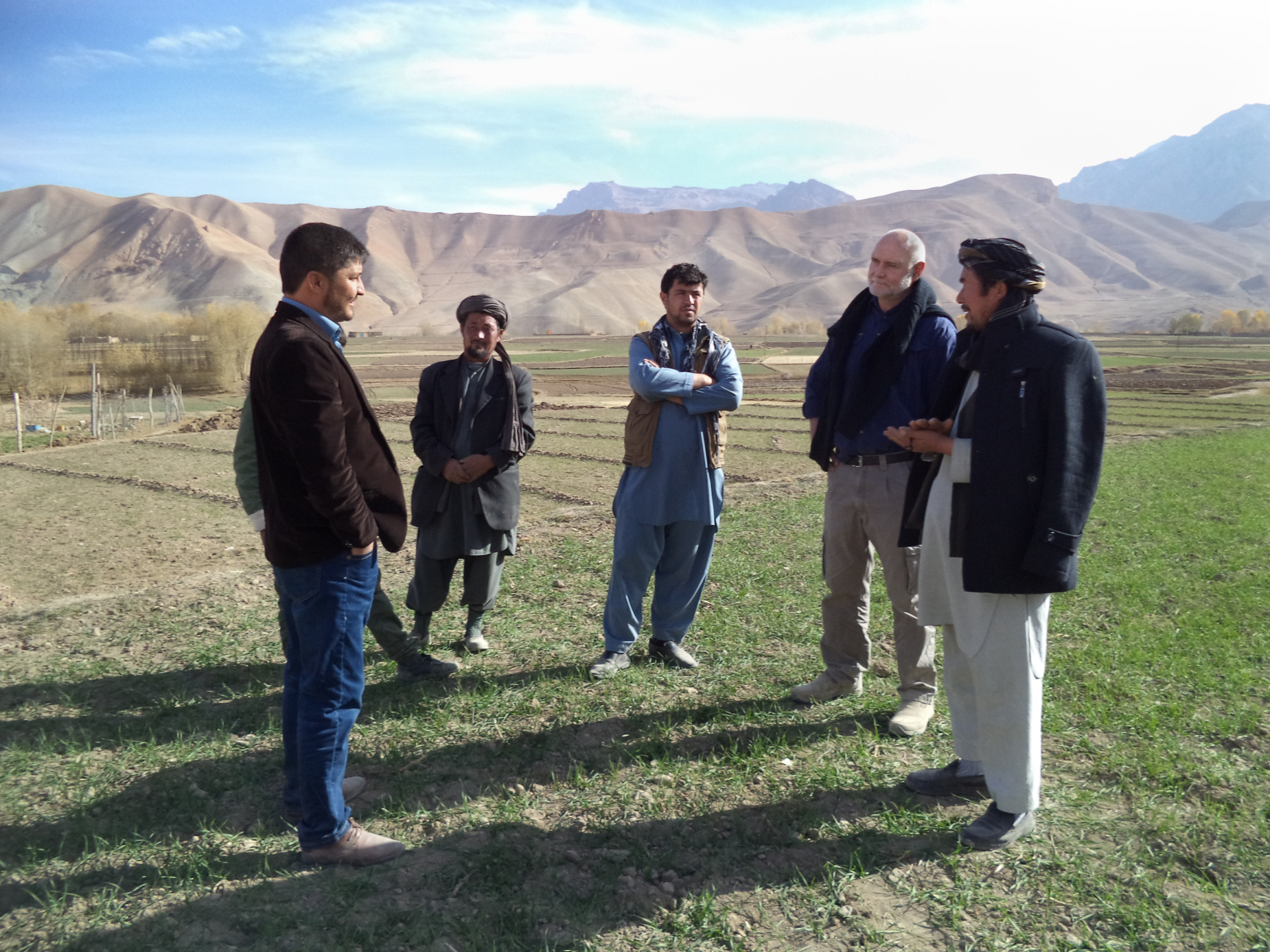 Above: Sayed Dawood Mosavi, left, and Prime Group Chairman Dr Alan Pearson, second from right, speak with farmers in Bamyan Province during the ASP.
In 2012, Dawood joined Prime as the ASP's Agricultural Development Manager. He was responsible for the management and coordination of all project stakeholders, such as farmers from the ASP's target cooperatives and governmental officials, particularly those from the Bamyan Directorate of Agriculture, Irrigation and Livestock (DAIL), where the ASP had an office.
He was also in charge of overall project delivery, including budgeting, human resources management and reporting, when the programme's Operations Manager, Angus Davidson, was out of the country.
The ASP wound up in 2017 and since then Dawood has been involved in the business development, finance, administration, recruitment and procurement of two Asian Development Bank (ADB) funded contracts, as well as the Afghanistan Value Chains – Livestock (AVC-Livestock) programme funded by USAID.
He says being a member of #TeamPrime has developed his capacities in negotiation, business development, strategic thinking and problem solving and has also given him confidence in working with different cultures.
Dawood was the driving force behind KCS' move from Bamyan to Kabul in 2017 and says he hopes the company will expand its work beyond the donor-funded sector in future to help develop the government sector and work with private investors.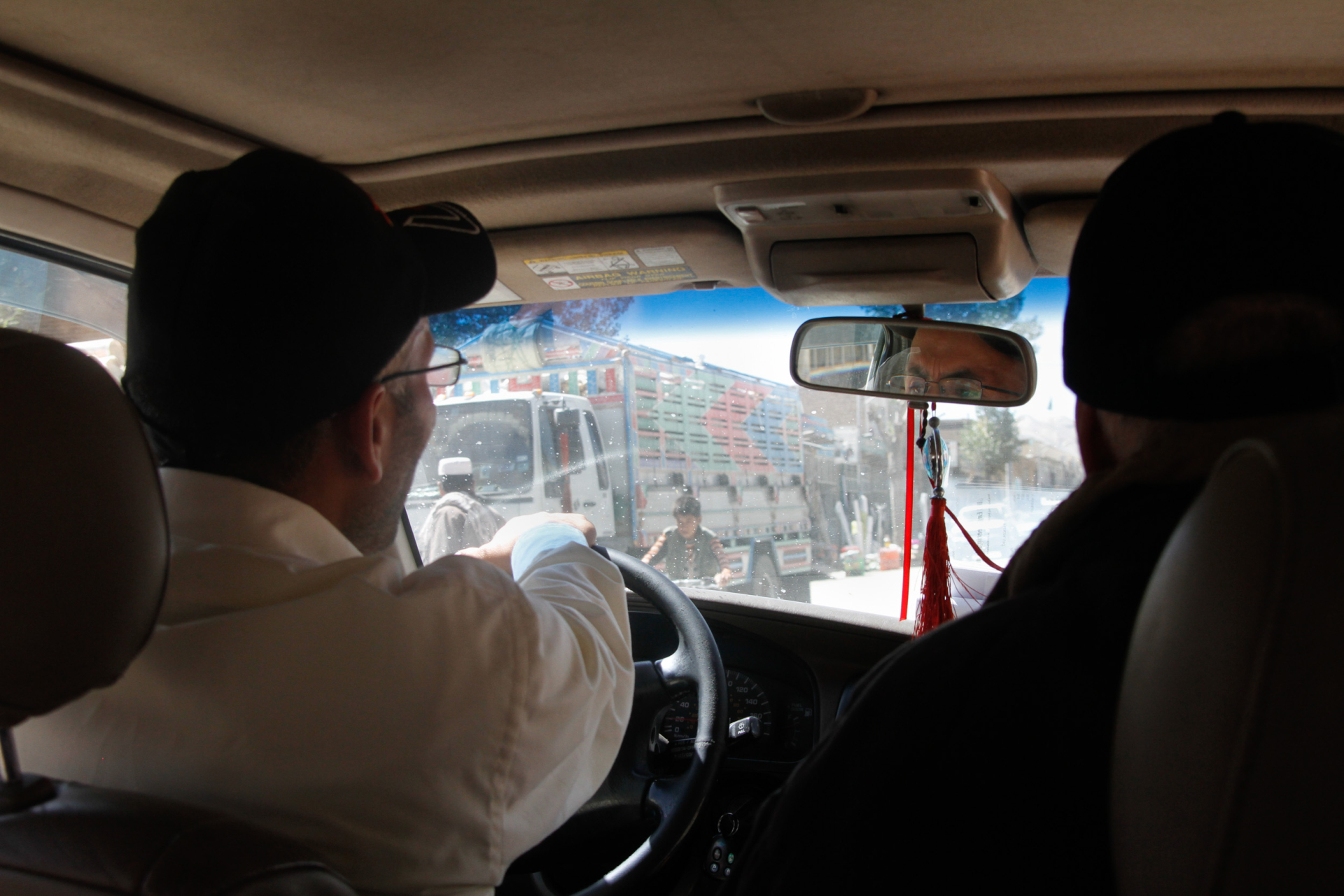 Above: Amin Bamyani driving through Bamyan in 2014.
Amin Bamyani joined the ASP as a driver in 2013 and went on to become the programme's Logistics and Procurement Manager. Prior to that, he was a database designer with Afghanistan's Ministry of Finance.
Amin's broad range of qualifications and experiences include computer programming, GIS, military logistics and procurement – not to mention Russian literature. He has worked as a web designer, teacher, nurse and project manager for the Ministry of Defence.
After the ASP wound up in 2017, Amin became Prime's Logistics and Procurement Manager for the ADB-funded Arghandab Integrated Water Resources Development Investment Program. He is now KCS' Human Resources and Procurement Manager for multiple projects.
Amin says working with Prime has taught him strategic thinking and given him a better understanding of organisational behaviour and the importance of teamwork.
The move from Bamyan to Kabul in 2017 opened up capacity building opportunities for him and he is currently completing an MBA with Kardan University. He says he enjoys working with Prime due to its "democratic leadership, friendly relations between senior and lower-level positions, self-managed work teams and climate of trust".
He also likes being involved in "valuable" projects, which he believes are aimed at helping people "get better at what they are already doing so they can lead a better life."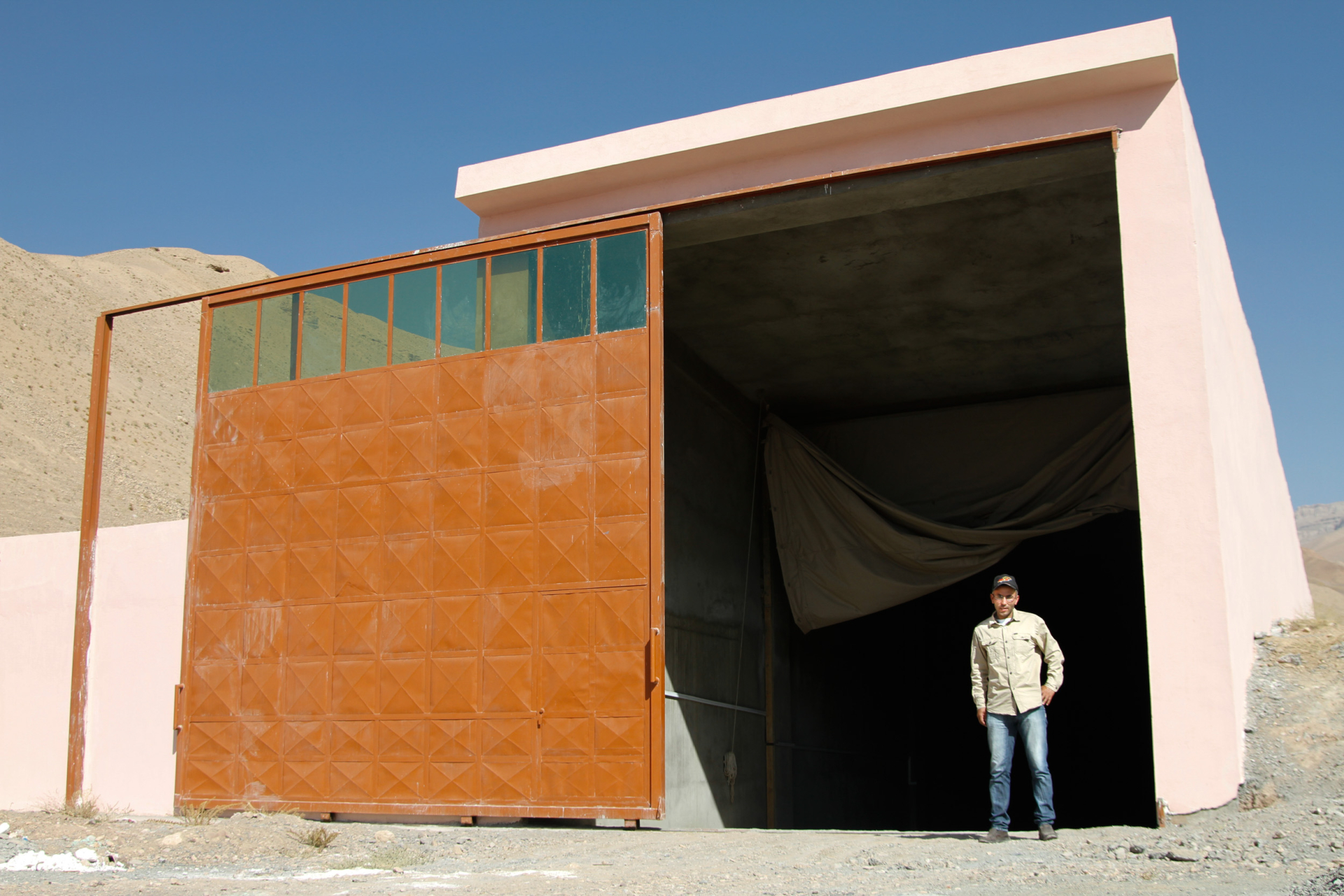 Above: Amin Bamyani outside a potato packhouse, built in Bamyan as part of the ASP, in 2014.
Rohullah Alavi returned to Afghanistan from Kazakhstan in 2015 after graduating from L.N. Gumilyov Eurasian National University in Nur-Sultan (formerly known as Astana) as a civil engineer.
"I started to look for a job, but it wasn't a good time in Afghanistan in every aspect – especially the job market. Prime and KCS were working on the ASP project in Bamyan and required a logistics officer in Kabul to handle the necessary works in Kabul. I applied and passed the test."
While it was not the start of the engineering career Rohullah had imagined, the role gave him valuable experience in logistics and finance. "Now I have spent almost more years in this field than engineering and have an equal interest in business administration as I have for engineering."
After the ASP wound up in 2017, Rohullah became KCS' Logistic and HR Manager for the Arghandab Integrated Water Resources Development Investment Program. He is now also the company's Finance and Administration Manager.
Rohullah says he has learnt flexibility, patience and how to "make the best of every situation we are put into".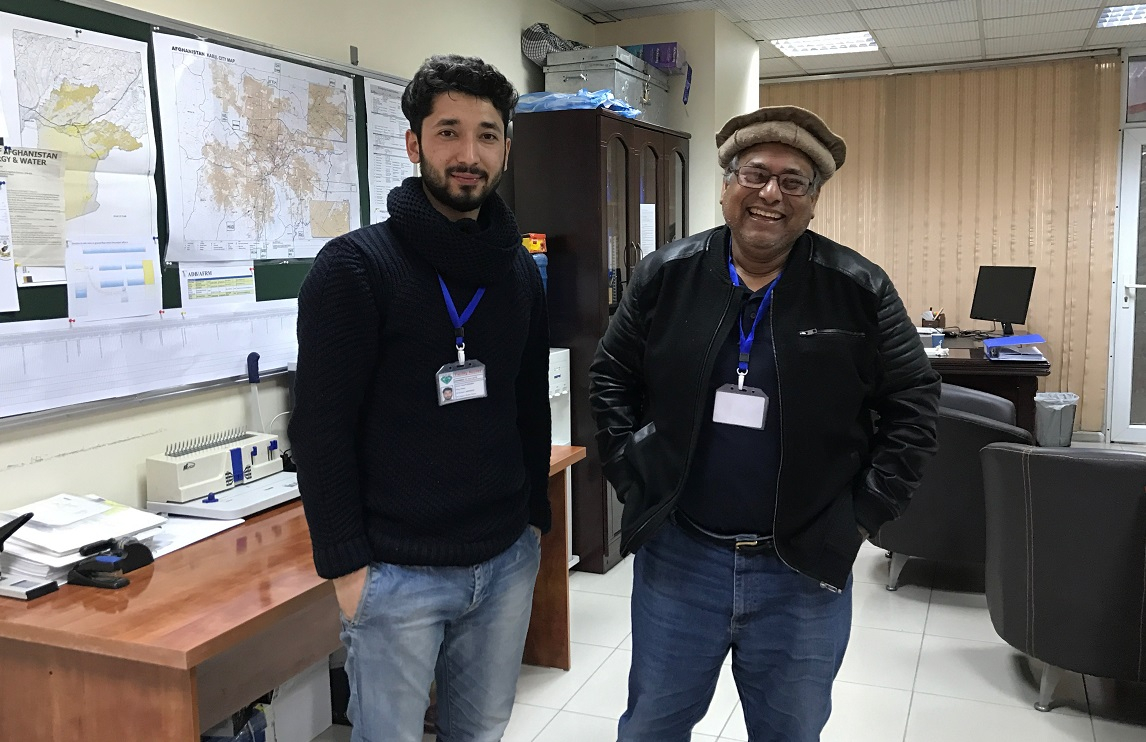 Above: Rohullah Alavi with Dr Farhat Javed, the dam engineer for the Arghandab Integrated Water Resources Development Investment Program, in Kabul in 2019.
Abdul Zahir Aryaan first started working with Alpha Kennedy, who is now Prime's Director for the Middle East and Africa, in 2012 as part of the Bamyan Renewable Energy Project.
Prior to that, Zahir worked as a high school teacher in Bamyan and in various roles for international organisations, such as UNICEF and Catholic Relief Services, including as an agro-enterprise field officer and logistics manager.
Alpha invited Zahir to join Prime as the General Manager of the potato packhouse established as part of the ASP in 2013 – a role he kept until the programme concluded in 2017. Zahir then became the Administration & Finance Manager for the ADB-funded Arghandab Integrated Water Resources Development Investment Program.
He is now based in Mazar-i-Sharif, working as a Senior Portfolio Manager as part of the AVC-Livestock programme.
Zahir appreciates the "stability and reliability" of Prime/KCS and says they are traits he likes to apply to his own work. He says the past six years have been a "fantastic" period of growth. He has worked on Prime/KCS projects across several provinces, which has been "a great opportunity for learning about different societies and gaining more experiences".
This continues under the AVC-Livestock project, which is providing opportunities for agribusiness owners in the North of Afghanistan who want to improve and expand their operations.
"AVC-Livestock will change the lives of thousands of vulnerable families and individuals and provides hope for having a sustainable life."
Zahir hopes Prime will continue to operate in Afghanistan well into the future.
"We're in a country where millions of individuals are combating poverty and other difficulties and need support."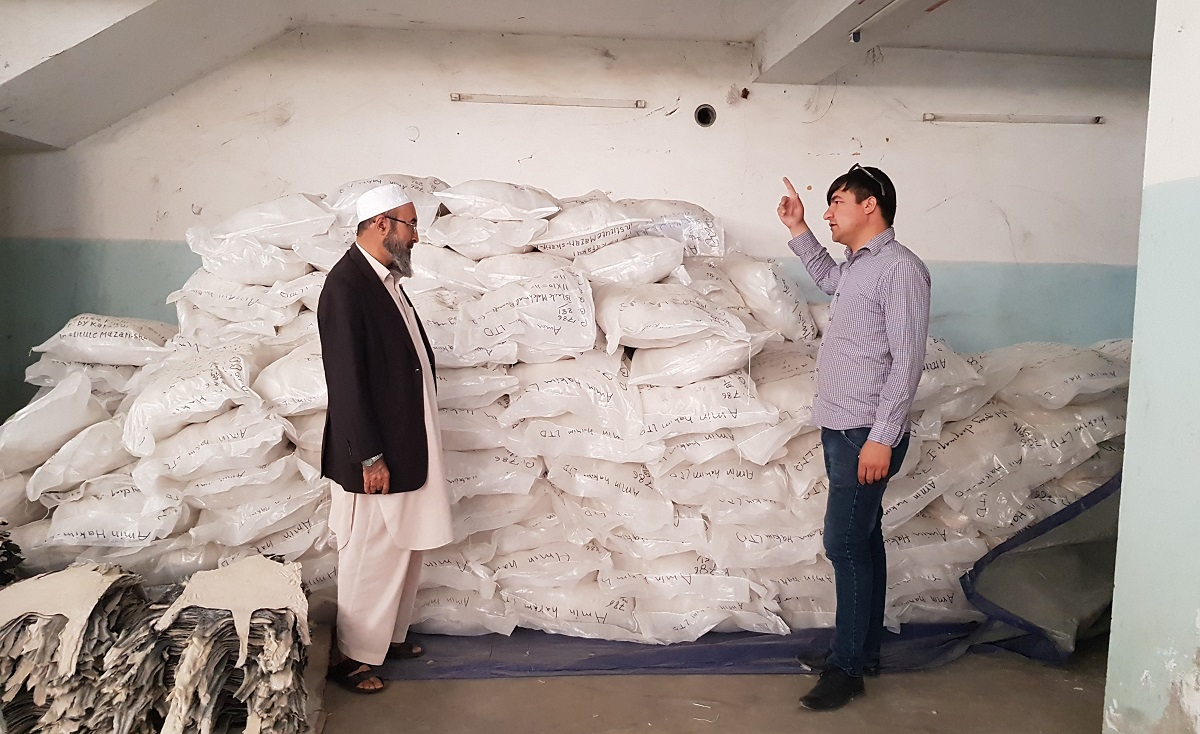 Above: Abdul Zahir Aryaan, right, talking with the owner of Amin Hakim Karakul Ltd in Mazar-i-Sharif, surrounded by karakul pelts packaged and ready for shipping to Finland.
Alpha says a large part of Prime's success in Afghanistan is "down to the fact that we have an excellent team on the ground there who can respond quickly to requests".
"It means we are not wasting time mobilising and demobilising with each project. The networks are there and growing all the time."
Alpha says it has been fantastic to watch the team develop not just professionally, "but also to be part of their personal development as they achieve life goals such having a family or pursuing higher education".
"In future, the Afghanistan branch of Prime will continue to be Afghan led and will hopefully continue to grow. As more capabilities develop there, external assistance from the international team will become more focused around highly specialised knowledge areas," he says.
"We're also preparing for a transition from development projects to mostly corporate clients, where we can continue to support the country's economy in a truly sustainable way."