Blog
UAE food security and Covid-19: Three steps to navigating global food disruptions
19 April 2020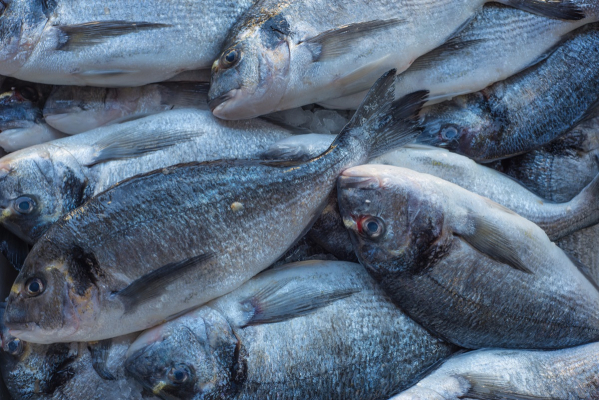 As the world continues its fight against Covid-19, the impact of control measures such as lockdowns and border closures, coupled with members of the workforce falling ill, are beginning to be felt across all sectors of the economy. We teamed up with Dubai-based SOMA MATER to consider strategic steps the UAE can take to ensure continued food security through this global shock.
Right: Fresh fish at a Dubai market. Photo: J Weston.
Given the UAE imports 90 percent of its food, it is important to ensure that potential impacts on the country's food security and food supply chains are well understood and sufficient mitigation measures adopted and adapted as the situation evolves.
In 2008, the UAE responded to the global recession with an ambitious plan to improve its future food security position by, in part, developing strategic food reserves both domestically and abroad. As such, key grain and cereal staples such as rice and wheat are considered largely secure, but ensuring the availability of more perishable products like fruits, vegetables and animal proteins in the UAE may continue to pose a challenge in the short to medium term.
As it becomes increasingly likely that the world is facing yet another global economic slowdown alongside a public health crisis, the UAE will need to step forward, once more, with an ambitious strategy. Although we do not yet know the full impact of Covid-19 on global food systems, a few key drivers may play an important role in shaping the food systems landscape over the coming months:
Volatile consumption patterns
Consumer demand will fluctuate greatly, falling due to the closure of restaurants, drop off in tourism and restrictions of eating out but then undergoing periods of rapid increases due to hoarding, Ramadan consumer patterns and when restrictions ease. This pattern may become cyclical as countries ease and tighten restrictions multiple times over the next 12-18 months. Many farmers around the world are already feeling the effects of these shifts in consumption patterns. In the UAE, Emirates BioFarm has had to quickly shift its processing and logistics away from wholesale towards direct-to-consumer sales through its own website.
Reduced manpower
Shortages of labour as a result of Covid-19 will impact production of high value goods (such as fruit picking) and manpower intensive processing (such as slaughterhouses). These shortages will likely be impacted both by a reduction in the number of ablebodied workers as people continue to fall ill, as well as from country-imposed restrictions on movement both between and within countries.
Rising freight and shipping prices
Bottlenecks in the supply chain will appear as a result of reduced air traffic and a lack of appropriate shipping containers. Cost increases resulting from delays and increased shipping costs will be passed on to the consumer or leave less options on the shelves as prices soar past what consumers may be willing to pay. In some instances, freight costs are already seeing a five-fold increase.
Export restrictions
Beyond the bottlenecks created by reduced manpower and flights, some countries are also taking the dangerous step of imposing export restrictions on some food products. Increased export market complexity as a result of more stringent export protocols as well as tariffs and quotas have proven to be ineffective and, in fact, can aggravate runaway pricing across the globe. Vietnam and Cambodia have already put restrictions on the export of rice. Egypt has also banned the export of pulses and Honduras has banned the export of red beans.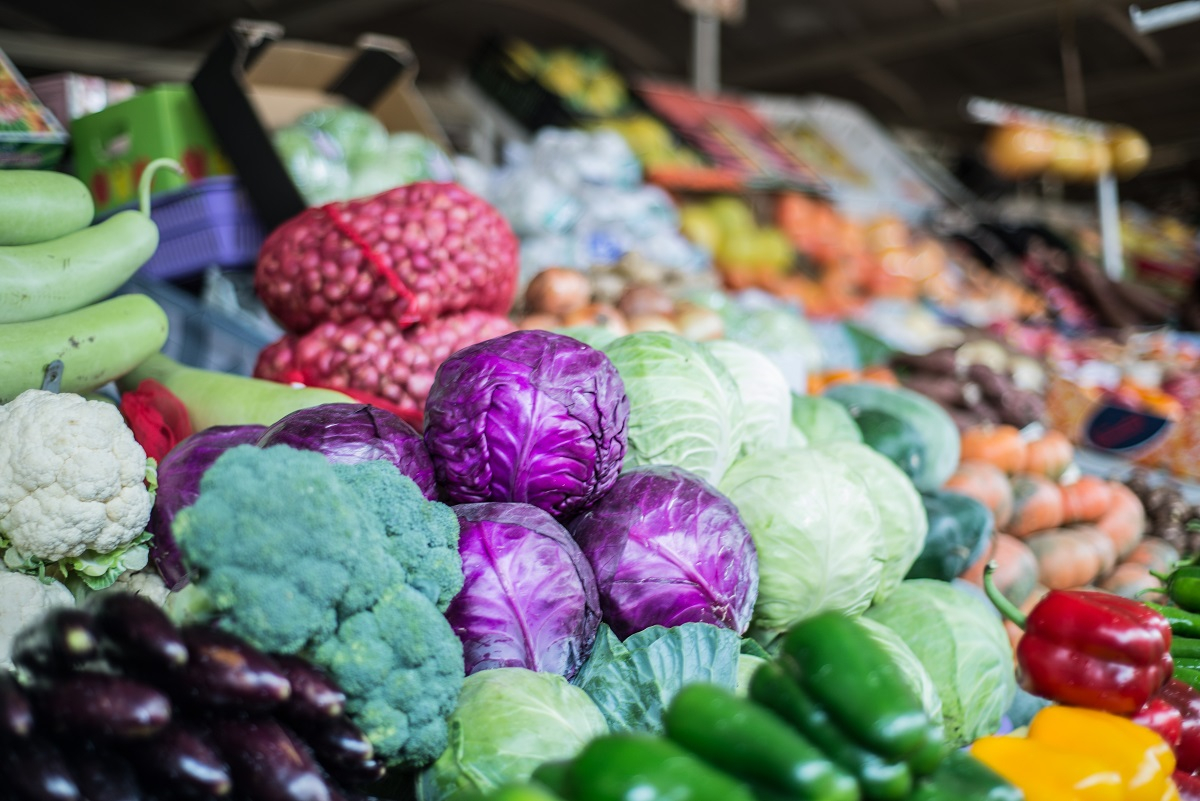 Above: A range of freshly grown produce at a fruit and vegetable market in Dubai. Photo: J Weston.
Given these drivers impacting global food systems, the UAE has a number of strategic steps it can take to ensure continued food security through this global shock:
Food diplomacy
It is important to recognise that globally there is no shortage of food, rather it is restrictions on the flow of trade that create the biggest challenges. Open markets must be protected and encouraged now more than ever. The UAE has accumulated tremendous global goodwill as an honest broker, a trusted trading partner and its efforts to drive innovation. As other countries seek economic retrenchment, the UAE has an opportunity to capitalize on that goodwill and lead efforts promoting global cooperation.
Radical transparency
Transparent communication on the progress of the virus and its impacts is required to allow parties at each stage of the food supply chain to prepare for any changes in restrictions and to minimize panic buying. The UAE has seen minimal panic buying to date thanks to its gradual and transparent response to the pandemic. Maintaining those open channels of communication will keep those residing in the UAE assured that their best interests are being looked after.
Support local producers
As different parts of the world are at different stages of the pandemic cycle, alternative supply sources must be actively sought out ahead of time to deal with the actual geographical progress of the virus. This is where local production plays a critical part in dampening the impact of global price shocks and supply variations. By bringing together local farmers and building consensus on requirements for a more resilient and flourishing local food system, the UAE can empower its own agricultural sector in playing a more vital role in safeguarding the health and wellbeing of their community.
The UAE leadership has very poignantly stated that food and medicine are redlines and, through a combined and considered approach, we can not only ensure safe and sufficient food in this time of crisis but also build more resilient food supply chains globally.
About SOMA MATER
SOMA MATER is a food security and policy advisory based in Dubai. Founded by Policy Strategist and Data Analyst Greg Ohannessian, it aims to create radical transparency across every aspect of the UAE food system through education and consumer awareness.
Driven by data and a community-first approach, SOMA MATER facilitates conversations that support its three central pillars: Empowering Local Producers, Supporting Sustainable Importers and Informing Critical Policy Makers.
Visit their LinkedIn page here.
About Prime Consulting International
Prime Consulting International is a professional consulting group offering specialised services to an international market.
Headquartered in New Zealand, we have subsidiaries and representative offices in Australia, Fiji, Malaysia, the United Arab Emirates, Afghanistan, Zambia and the United States of America.
Our work incorporates assignments for governments, industry bodies and large corporates, through to small and medium sized private enterprises.
We have core technical competencies in the agri-business and food, renewable energy and water sectors along with proven expertise in project and programme management.
Visit our LinkedIn page here.