Blog
Introducing our new associate: Jannie Maritz 
2 December 2019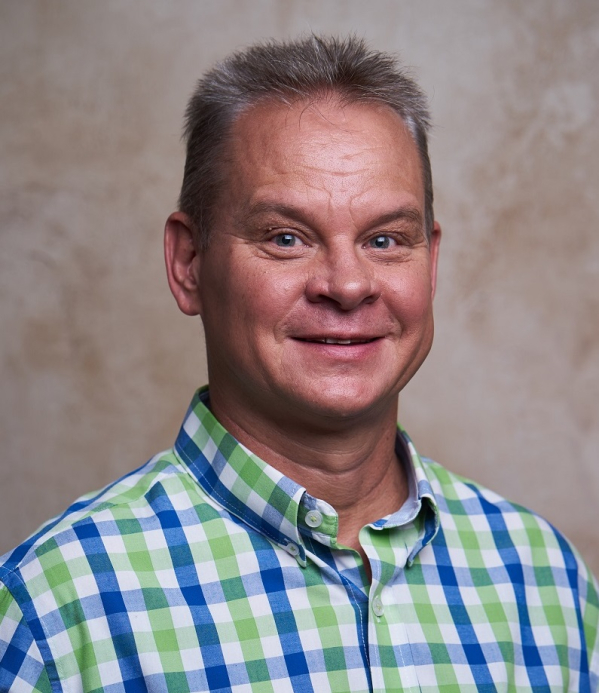 Prime is happy to welcome South African animal scientist and production specialist Jannie Maritz to its team of Associate Consultants and Technical Specialists, after initially meeting through the three-year AVC-Livestock project.
Based in Pretoria, Mr Maritz has worked for large agricultural service companies as well as numerous private consultancies in his 23-year career in animal nutrition, feed formulation and livestock production.
He is passionate about value chain enhancement and technical innovation and has assisted countless farmers and agri-businesses to improve their production and financial results over the past two decades.
AVC-Livestock is supporting the development of numerous 'anchor firms' in Afghanistan's poultry, small ruminant, dairy and other livestock sectors, with hopes that long-term success of these anchor firms will underpin future growth and bring direct benefits to thousands of rural households.
The project is funded by the United States Agency for International Development (USAID) and is being implemented by a consortium led by USA-based firm DAI.
Prime is providing technical depth and resources, particularly in relation to food safety, processing, private sector business acumen and livestock product marketing.
Prime Group Operations Director Angus Davidson approached Mr Maritz in May 2019 and asked him if he was interested in short-term technical advisory stint as a poultry expert and animal nutritionist and Mr Maritz says he gladly accepted the challenge.
Mr Maritz specialises in 'monogastric' nutrition (i.e. poultry and pigs rather than cattle, sheep and goats, which are 'ruminants' due to their multi-chambered stomachs) and has worked with poultry and feed producers in numerous other countries, including South Africa, Zimbabwe, Kenya, Tanzania and Sudan.
He is now working with some of the anchor firms benefiting from the AVC-Livestock project, including a promising livestock enterprise based in Kabul – Afghan Meyar Poultry and Feed Production Limited.
Mr Martiz says Afghan Meyar is owned by a "dynamic" young Afghan, Mr Ansarullah Bakhtany, who has invested a significant amount of capital into the privately-owned company.
The company currently houses 210,000 commercial layers in two environmentally controlled houses. After realising the high demand for protein-rich food like eggs in Afghanistan, Mr Martiz says Mr Bakhtany plans to double that.
Mr Maritz says the biggest challenge faced by poultry farmers like Mr Bakhtany is a lack of nutritional know-how and there are also issues around the supply of good quality poultry feed.
Since working with AVC-Livestock, Afghan Meyar has built its own feed mill, which means it is now producing its own high-quality, breed-specific animal feeds, which represents approximately 70 per cent of its production costs.
"Afghan Meyar originally bought its poultry feed from feed producers in Pakistan and Afghanistan. But feed producers in these countries don't always have the nutritional know-how and often use poor quality raw materials, sometimes contaminated with moulds and mycotoxins," Mr Maritz says.
"This can have a negative effect on production."
Afghan Meyar is now able to produce its own high-quality, breed-specific animal feeds, which Mr Martiz says represents approximately 70 per of its production costs.
"The starting point of manufacturing good quality feed is to use good quality macro and micro raw materials from reputable suppliers. Luckily, Afghan Meyar has been able to procure good quality macro materials like maize, soybean meal, wheat bran, fish meal, cottonseed cake and prime gluten, which we now mix into its fully balanced poultry feed," he says.
"We have also managed to source micro ingredients like synthetic amino acids, salt and premixes – some of which are imported."
Mr Martiz says, based on his advice, Mr Bakhtany and his team have also introduced crucial quality control practices.
"To produce quality feed, it is important to analyse raw materials for important nutrients like protein, fat, fibre, moisture and ash. We have been focusing heavily on this; however, one of the challenges Afghan Meyar has been facing is a lack of trustworthy feed laboratories in the region – as well as the turnaround time for sending samples to laboratories in Pakistan, which are approximately 900 kilometres from the feed mill."
AVC-Livestock is now assisting Afghan Meyar in procuring its own NIRS analytical machine, which Mr Maritz says will enable the company to test samples of all incoming raw materials and final feed for the important nutrients.
"It will be used as a quality control tool, delivering precision results in under a minute."
Mr Maritz says AVC-Livestock is a relevant intervention in Afghanistan because the ability to feed its predominantly young population, consisting of around 38.4 million people (of which more than two-thirds are under the age of 25), remains one of the country's major challenges.
"The World Food Programme estimates that around 33 per cent of Afghans are food insecure, 54 per cent live in poverty and 41 per cent of children under the age of 5 are stunted. And according to the United Nations, approximately 4.9 million people are in need of emergency feed and agricultural livelihood assistance."
This is compounded by decades of complex and protracted conflicts, gender inequalities, rapid urbanization, severe drought conditions, environmental disasters, poor healthcare and underemployment.
Mr Maritz says undernutrition is of particular concern in women, children, displaced people, returnees, households headed by women, people with disabilities and the poor.
"This, combined with the possibility that the country's population will grow to approximately 63.8 million people by 2060, emphasises the importance of companies like Afghan Meyar producing significant quantities of nutritious food in the form of table eggs.
"A single egg contains approximately 7 grams of high-quality protein, 5 grams of fat and 1.6 grams of saturated fat, along with iron, vitamins, minerals and carotenoids. The egg is also a powerhouse of disease-fighting nutrients like lutein and zeaxanthin.
"I truly believe that AVC-Livestock is making a significant difference in Afghanistan by empowering anchor firms like Afghan Meyar to produce high quality food and create jobs in a country where most citizens are poor and in desperate need of nutritious food."