Blog
Running an aid organisation in the midst of chaos
12 September 2019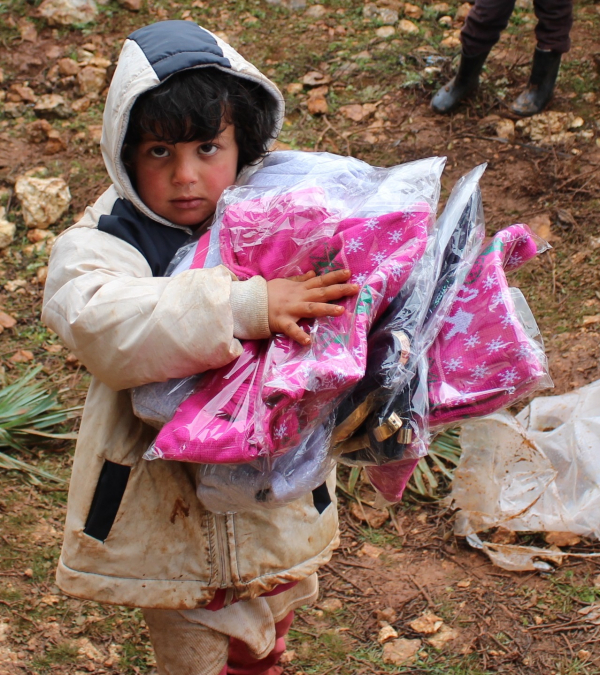 Just last month, New Zealand organisation ReliefAid reached the milestone of 100,000 deliveries of much-needed humanitarian aid to families and individuals caught up in the Syrian crisis. ReliefAid founder Mike Seawright explains what it's like running an aid organisation in the midst of chaos.
Right: A child with supplies delivered to a camp in Syria by New Zealand aid organisation ReliefAid. Mike Seawright founded the organisation in 2015 after a decade working in conflict affected countries left him frustrated by the inability of many aid organisations to get staff and resources into conflict zones.
Running a humanitarian organisation from New Zealand is a far cry from Mike Seawright's early professional life, working as a cashed-up IT consultant in London's finance sector, but he says it's infinitely more rewarding helping families and children who have no-one else to turn to. "While you see a great deal of death and destruction, you also see humanity at its very best," he says.
ReliefAid launched in 2015 and late that year partnered with United Kingdom charity ShelterBox. The latter supplies items such as tents, ground sheets, blankets and warm clothes and ReliefAid gets them to the families and individuals who desperately need them.
Seawright says the only constant in his line of work is change – and change can be attributed to many things: country borders opening and closing, airstrikes and/or last-minute changes to routes or schedules for security reasons. "If your operation and way of working is not flexible, you're out of business on day one." It's challenging and taxing, he says, "but you get a lot more out of it than you put in".
Seawright was last in the Middle East in November last year – at ReliefAid's logistics hub in southern Turkey. Since then he has been managing smaller distributions remotely, from New Zealand. In recent months, the organisation has been responding to an escalation in fighting in northwest Syria, which forced 300,000 from their homes, along the Syrian/Turkish border.
Just a few weeks ago, a further 45,000 people were displaced when the Syrian Government gained new territory. Seawright says those who have fled their homes are living in "horrific" conditions. The camps were already overflowing and now, he says, people "are literally living under trees".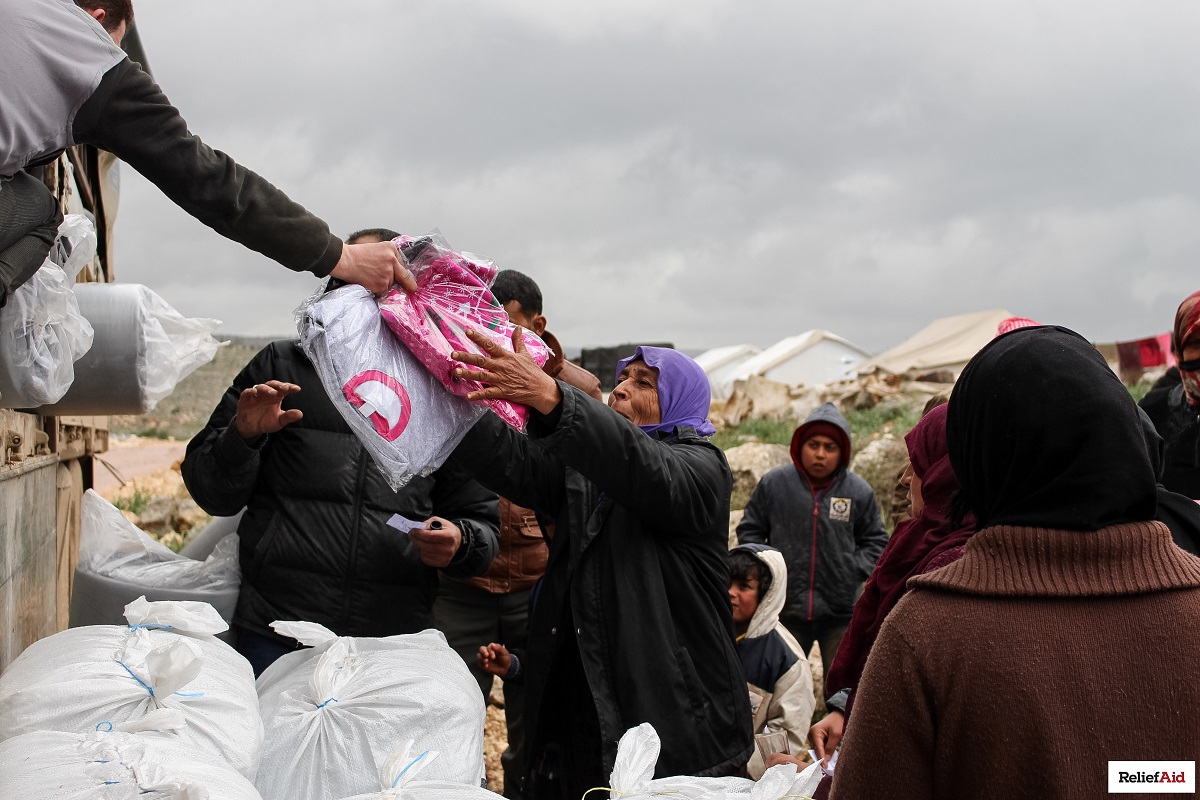 Of a team of 24 people, 12 of ReliefAid's staff are based in Syria and the balance are in New Zealand. Seawright says volunteers in New Zealand also provide over $260,000 of in-kind support. Some are interns from the University of Auckland. "We're very lucky having an incredible team both here in New Zealand and in Syria," Seawright says. "They (the Syrian team members) do a lot of the heavy lifting. We couldn't do it without them."
One of ReliefAid's staff members has been delivering aid for eight years, and "I don't think you'll find a better international logistician in the world", Seawright says. "There's only really one key message here and that is in places like Syria, we have got the local community helping themselves. They don't necessarily have all the tools [on their own] but … this is Syrians looking after Syrians."
ReliefAid's staff on the ground in Syria deal with a great deal of risk every day. In 2016, a group of them only just escaped besieged Aleppo on the last "green bus" before Syrian government forces took control. Earlier that year, Seawright and the rest of ReliefAid were devastated when two of their own were killed by a sniper. Country-wide, more than half of all Syrians have been forced to flee their homes in the past eight years.
"I'm constantly thinking, 'Where are we going to get money from for this next distribution?', but every time it gets hard, I think about our team on the ground in Syria," Seawright says. "Who are we [in New Zealand], to say that we can't make another phone call, or knock on another door?"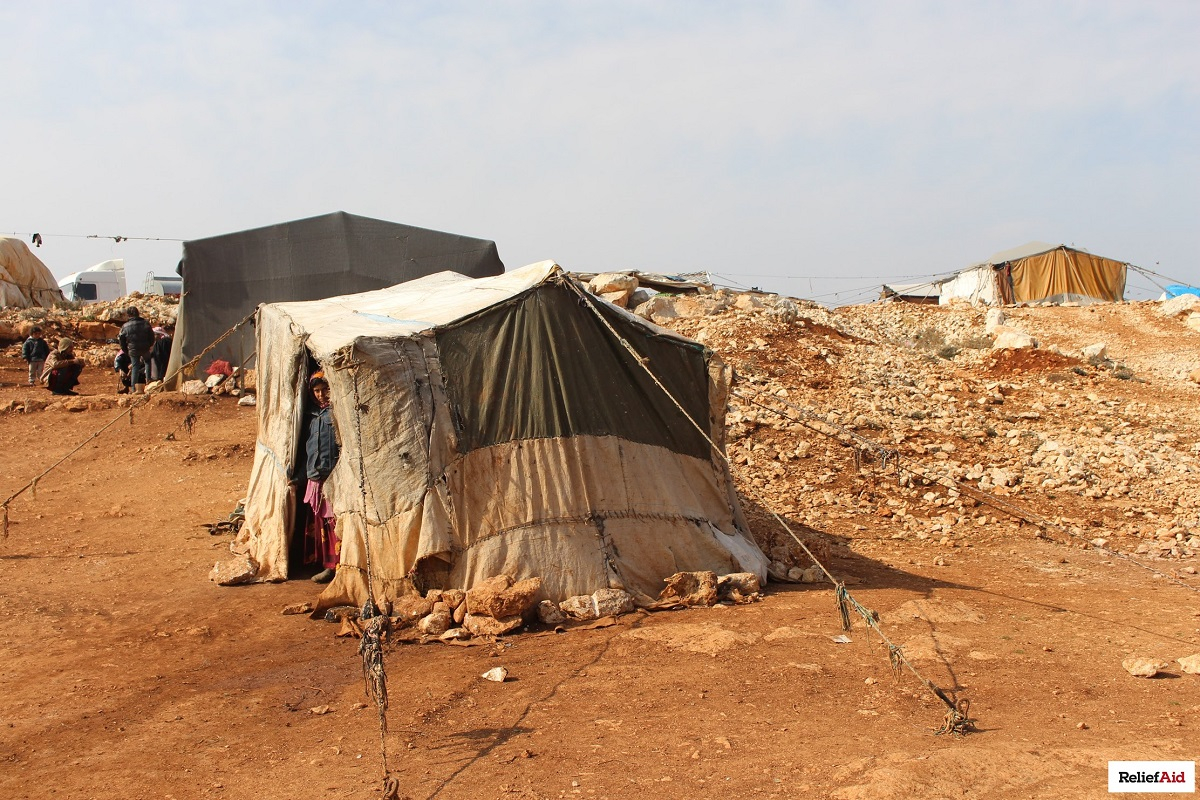 ReliefAid's current focus is a distribution of winter "shelter kits" to more than 10,000 internally displaced people living in camps, which is coming up in October/November. The kits include things like blankets, winter clothing for kids, insulated matting for the ground, mattresses, cooking sets and solar lamps to light tents at night. Gumboots are now being trialled in winter, because it drops to -5 to -10 degrees and gets snowy and muddy in the camps.
Seawright says he's constantly assessing the work ReliefAid does and asking himself and others a crucial question: 'Is it helping?'
In a recent example, ReliefAid and ShelterBox asked a supplier to replace solar lamps that were found to be breaking 30% of the time with an item that was triple the price. It meant less were distributed but at least they were useful. How did it know they were breaking? Seawright says ReliefAid asked the families. Another, larger organisation distributed 10,000 of the breakable lamps and never queried the supplier.
"We have to have our eyes open to make sure that we're not doing more damage than good. If we don't look at our performance, we're not helping anyone."
For more information about ReliefAid, visit https://www.reliefaid.org.nz/.