Blog
Want to invest in the global farm-to-market supply chain?
8 November 2018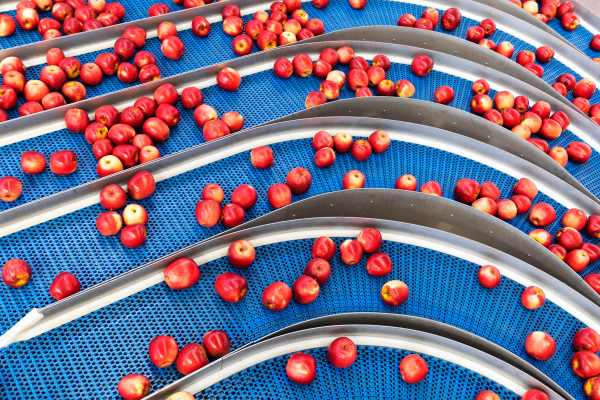 We recently spent some time sharing another side to our business at Agriscape – an excellent annual trade event in Abu Dhabi.
While one focus of our business is providing programme and project management services in the international development sector, our consultants are also skilled at helping clients make successful investments in the global farm-to-market supply chain.
We thought it would be good to share a bit more about this aspect of our business here.
Prime has experienced personnel and business partners on every inhabited continent, which means we are able to offer investment support services in targeted locations that best suit investors' business requirements.
We have expertise in several commodity sectors, including livestock (meat, dairy and fibre), horticulture, forestry, aquaculture and apiculture.
Our specialities include overseeing investments in primary and secondary production facilities, including the design, construction, upgrade/refurbishment and operation of:
- Meat, dairy and seafood processing plants
- Horticulture pack houses
- Grain processing plants
- Post-harvest storage facilities
- Honey extraction and packing plants
- Food manufacturing operations
​We actively seek long-term partnership engagements because we get a kick out of seeing our partner businesses grow and evolve over time.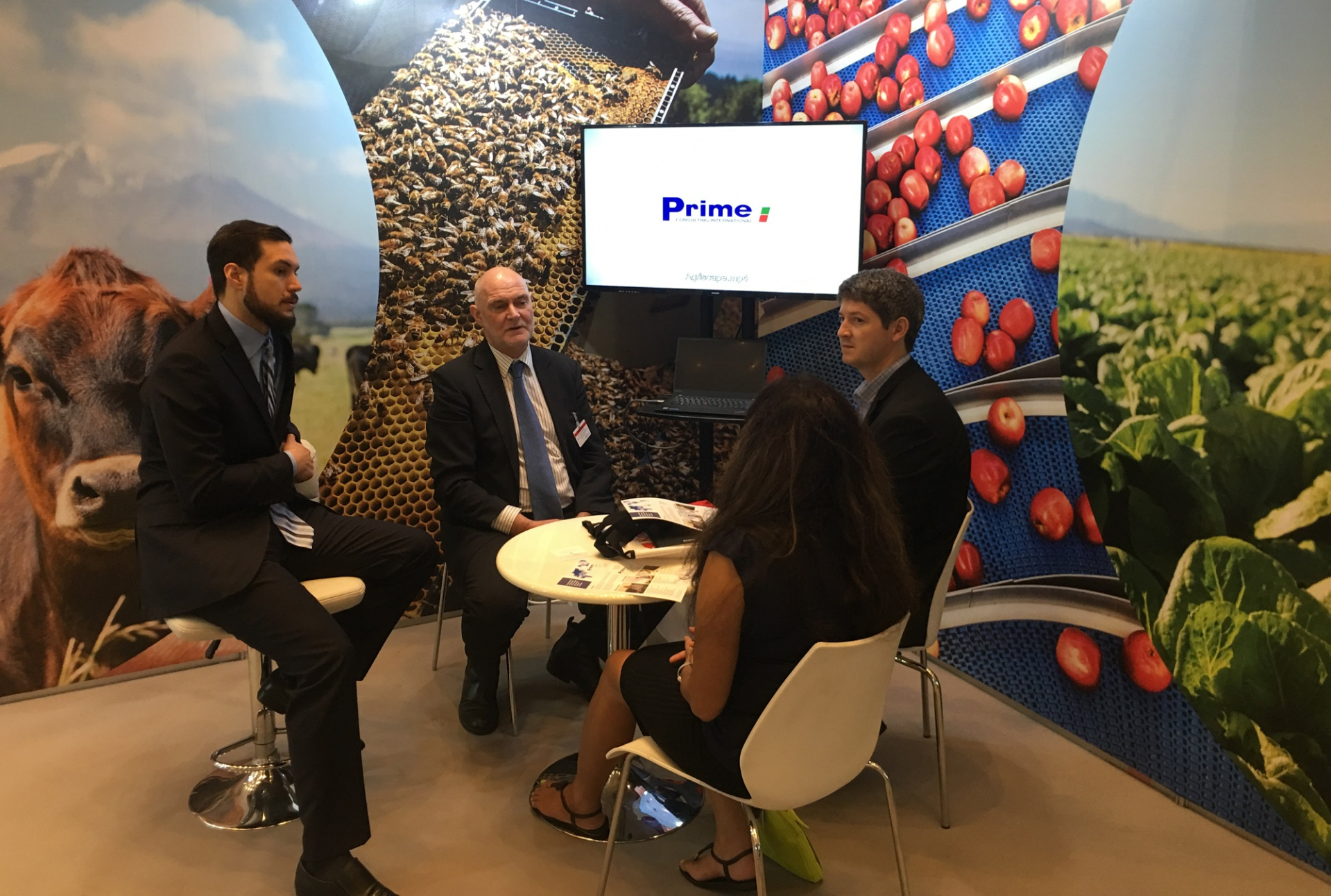 Alpha Kennedy, Prime's Regional Director for Middle East and Africa, and Alan Pearson, Prime's Group Chairman, meeting with investor representatives at Agriscape 2018.
Our services include undertaking investment feasibility studies, advising on and structuring investment vehicles and locating suitable farm properties and/or processing assets for purchase or partnering.
We are also able to:
- Provide assistance to meet foreign country investment requirements
- Develop business plans
- Facilitate sale and purchase and/or investment partnership agreements
- Recruit and train staff and development workforces
- Manage shipping logistics for products produced
- Provide independent directors or senior technical advisors
- Develop risk management plans
- Operate or supervise businesses on behalf of investors as a management services contractor
In every case, we work closely with local in-country teams and relevant Government agencies to ensure investments are secured by strong local operational capacity and community/Government support.
We have a number of current investment opportunities available in Australia and Africa.
If you are interested in talking to us about these or any investment projects that you may have in mind in these or any other regions, please contact Aaron Whyte on aaron@primeconsultants.net or +60 14 736 2729.